2014 SUMMER LAX for the CURE
START LAX-raising now, it's easy... :
STEP 1 - PLAYERS MUST REGISTER with their TEAM to fundraise...free registration is required on this site in order to begin fundraising. Your registration with Team Sports is separate. Begin by clicking on "PLAYER REGISTRATION", search for your TEAM then click "Join"...
STEP 2 - PERSONALIZE YOUR WEBPAGE...login to your participant center and customize your page with your story, photo and $$$ goal.
STEP 3 - FUNDRAISE...from your participant center connect and share with your friends and family and ask for their support via email. Your email will have a direct link to your fundraising page.
QUESTIONS??? - Contact Perla Haltner phaltner@komennorthjersey.org
Donations (Cash, Check and Credit Cards) will be accepted onsite Friday, Saturday and Sunday at the Komen Tent.

Please note cut-off times for donations to be handed in and applied to players for prizes and incentives:
JEEP WRANGLER - 2:00PM SATURDAY, 3PM DRAWING
PINK CONTEST - 3:00PM SATURDAY, 11a-3p photos & judging
TOP FUNDRAISERS - 10AM SATURDAY, 11a announcement
2014 SUMMER FUNDRAISING PRIZES:
Lax For The Cure is giving away a 2 year - 24,000 mile - lease on a
2014 Jeep Wrangler Unlimited!
Drawing to be held onsite at Lax For The Cure on
SATURDAY, June 28th at 3:00 PM
(2PM CUT-OFF FOR ONLINE DONATIONS)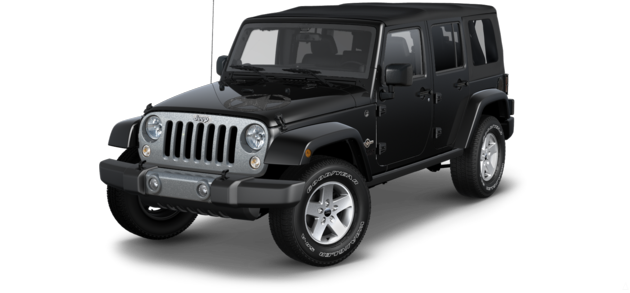 Eligibility to win the 2 year lease: For each $500 raised by a participant they will be eligible for 1 chance at winning the car.
(ie. raise $500=1 chance to win the car, raise $1,000=2 chances to win the car, raise $10,000=20 chances to win the car.)

Retail Value of Lease = $18,795 (includes tax)

Please Note: Parent or legal guardian of the winning participant must redeem the car lease. Winner is responsible for: Vehicle Insurance, Motor Vehicle Fees, Excess Mileage, and Excess wear and tear.
*Winner is subject to credit approval
**No Cash Substitute availible
A big thanks to Salerno - Duane Auto Group The official auto dealership of Lax For The Cure
---
Other prizes are as follows:
(Deadline for donations is 10AM, Saturday, June 28th, 11AM announcements)

Top Fundraising Player Per Division: IPAD AIR
Top Fundraising COACH: IPAD AIR
Top Fundraising TEAM: Vera Bradley Bags
Top Team Per Division: Nike Lacrosse Sticks
LAX for the CURE Updates...
LAX for the Cure is the brainchild of Jessica Shoulberg, Mendham High School Coach, Director of STEPS Lacrosse, and Director of the Lax by the Sea tournament. Together with her husband, Charlie Shoulberg, founder of STEPS Lacrosse, Asst. GM Men's US National Team, and Director of Lax by the Sea, she set out to start a tournament that would raise funds and awareness for the fight against breast cancer while providing an opportunity for girls' lacrosse players, parents, clubs, and college coaches.
Komen North Jersey extends its gratitude and congratulations to Jessica, Charlie, and the LAX for the Cure team, as well as all players, families, and participants, for making this year's event such a success, as always.
Campaign Progress

Goal:

$50,000.00

Achieved:

$239,622.17
Top FUNDRAISERS
Top TEAMS