Thank you for choosing to LAX-raise!
Maybe you've noticed in the last few weeks and months that more and more people are raising money on Facebook for their favorite causes. It's a great way to LAXraise too...
2019 FALL LAXraiser Prizes
Top overall Lax-Raiser: $1,000 American Express Gift Card
2nd Place Lax-Raiser: $500 American Express Gift Card
3rd Place Lax-Raiser: $250 American Express Gift Card

Only donations received by Saturday, November 9th at 8am will be eligible for prize consideration. Prize winners will be posted by 9am. The drawing will take place at the Komen tent on Saturday, November 9th at 10am.
---

Download Your Handbook to help you get started.

Congratulations again to Steps form taking home the Trophy!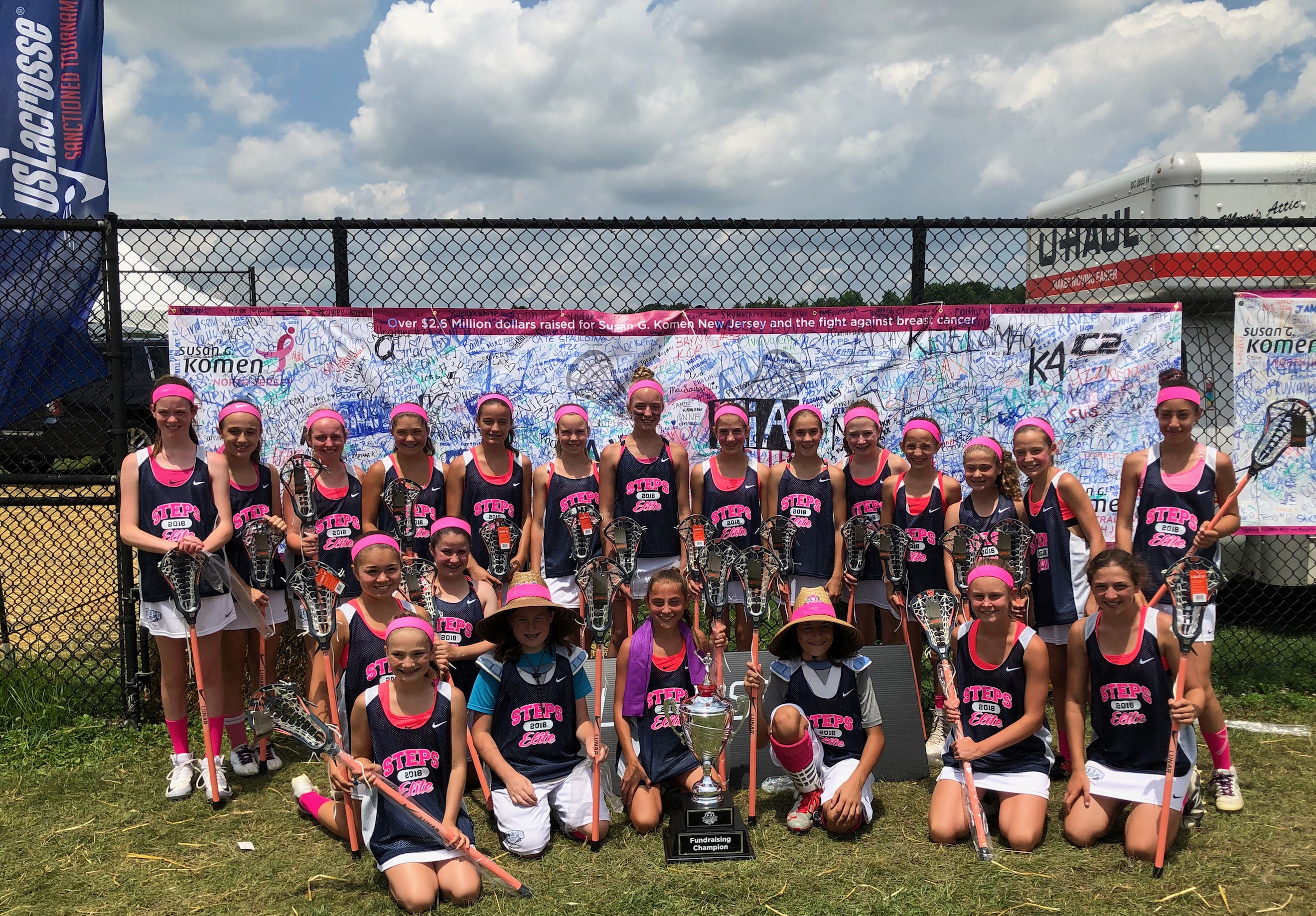 The Top Fundraising Team won FUNDRAISING CHAMPION TROPHY. Time will carry on the tradition by showcasing the trophy at their club until next year for "Bragging rights" that they helped make the largest impact in the fight against breast cancer.

While winning the tournament is important, making a difference in the fight against breast cancer, a cause that affects so many women, families and friends, is just as important!
Checks can be made payable to Komen North Jersey and mailed to:
Susan G. Komen North Jersey
4 Campus Drive, Suite 110, Parsippany, NJ 07054